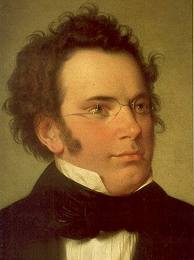 Conceived, written and arranged by
Jan Powell

New texts and translations by
Ken Stone

Author's Note
Falling in Love Again: The Art of Song is a compilation of period songs that loosely tell the stories of the men and women involved in writing what we know as Lieder. It is in essence a jukebox show—it just happens that the material, well most of it, will never be found on a real jukebox, having been written a century or so before the invention of the thing.
There was a time when entertainment was provided by family members in their own homes, when just about everyone could play the piano or sing with some skill. There was no radio, no cinema and certainly no television. In this world, who were the great pop songwriters? Schubert, Schumann, Brahms, and others whose names are familiar to us but whose music is relegated to the ghetto of "classical music," associated with stiff, mannered performances and foreign languages. Whether that language is German or, sometimes worse, a florid English translation, it keeps us at a distance from the emotional core that was the very purpose of the original compositions.
But the fault is not with the music. These are songs that can live forever, given a little loving attention. What if we could hear them again as they were heard in their own time? What if young, well-trained singers-actors working in a modern style and singing in vigorous modern English could bring these songs back to us and give us a taste of what they meant to their creators and their first audiences?
Even in my college days I had started to realize that song writing is really all about the text. Years passed and I often longed for newer, hipper English texts of this music and I asked myself, if I were to commission new translations what would they be like? How far could we go? Could we possibly abandon the classic poems of Goethe and Müller and Heine and the like, and write completely new texts that would be inspired by the music? As I looked back over some of the classic Lieder editions in my library with very staid, traditional translations, I had a mind-freeing revelation. What if we just pulled it down off the pedestal and, for the most part, tossed it all out and started fresh? It seemed possible, even inspired. With the idea of the original poems as just a jumping-off point, we would have the freedom to put the songs in the mouths of the composers, lovers, wives, and poets, and in this way let them tell us about themselves with their own work. I knew that I would lose a number of classical purists in the audience who would be heading for the exit doors after the first three numbers ... aghast at either the new texts or the contemporary sound of the performances.
But we are in the theatre after all, not a museum. These composers and the people they wrote about were flesh and blood people just like all of us. They lived, they breathed, and they laughed and cried and loved just like we do. So, down off the pedestals they must come, where modern theatre audiences can fall in love with them as I did in my young days when I dreamed of the lives of the poets and the composers that inspired me. Have I taken a chance with imagining a lot of it and making things up to fill in the gaps? I certainly hope so.
So sit back, take a deep breath, and get ready to fall in love ... again.
Jan Powell
Availability
Licensed by the authors. Write to us for more information.